Mitchell Martin is a proud member of two leading organizations that specialize in the staffing industry. Our participation in these organizations allows us to stay abreast of labor, immigration and legislative issues impacting our industry, measure our success and keep current with techniques and trends utilized in the staffing industry.

TechServe Alliance (formerly NACCB) is the only national trade association exclusively serving IT services companies. Representing over 350 IT services companies nationwide, they provide extensive resources to manage IT services businesses more effectively.

Staffing Industry Analysts is the global advisor on contingent work. Known for its independent and objective insights, the company's proprietary research, award-winning content, data, support tools, publications and executive conferences provide a competitive edge to decision-makers who supply and buy temporary staffing.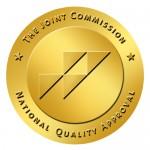 The Joint Commission's Gold Seal of Approval was awarded to Mitchell Martin Inc. in October 2012. For more information, please see our related press release.
An independent, not-for-profit organization, The Joint Commission accredits and certifies more than 19,000 healthcare organizations and programs in the United States. Joint Commission accreditation and certification is recognized nationwide as a symbol of quality that reflects an organization's commitment to meeting certain performance standards.