Mitchell Martin Inc. is committed to giving back. Our staff is heavily involved with various philanthropies and organizations that focus on helping the community. Below are only some of the phenomenal groups and organizations we have been fortunate to work with and support.
MMI Cares at NY Common Pantry
New York Common Pantry works toward the reduction of hunger and food insecurity through an array of programs that function to establish long-term independence for those we serve. In preparation for the holidays, MMI employees volunteered their time to the New York Common Pantry and worked with their staff in assembling and distributing food to the members of the pantry in order to feed their families over the holidays. It was a fun and rewarding event that we will all be participating in again in 2016!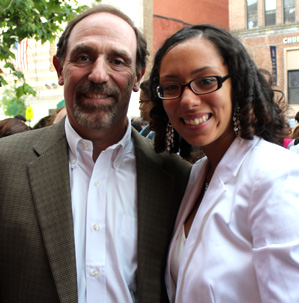 MMI President Eugene Holtzman and work-study participant Natalia Martinez
The Cristo Rey Network consists of twenty-four Catholic, co-ed, college-prep schools throughout the nation that offer students from low-income families a quality education and real-life work experience. The mission of their work study program is to allow students to gain internships at corporate offices to earn their education and prepare them for successful careers.

The Leukemia & Lymphoma Society is the world's largest voluntary health agency dedicated to blood cancer.
Mitchell Martin has been participating in the Light The Night Walk for several years. Most employees make contributions to LLS and each year everyone at MMI is invited to walk on the company team, 'Caldwell's Crusaders for a Cure, as a part of our fund-raising effort. It is a night filled with inspiration, as our employees join supporters and survivors bring light to the dark world of cancer.
AHHRA Annual President's Dinner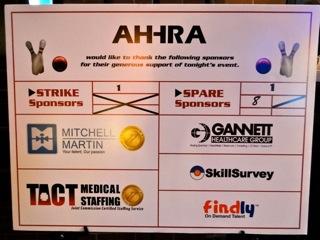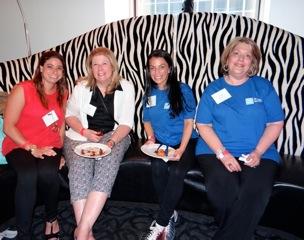 AHHRA knows how to have a bowl!! Enjoy the photos from a fun night of networking at Bowlmor Lanes!
St. Barnabas Healthcare Facilities
28th Annual Gala "A Celebration of Nations" – A spectacular evening of dining, dancing and live entertainment. Proceeds benefit SBH Health System.
Wounded Warrior Project
NYTECH
NPower
Young Jewish Professionals National MS Society
New York Cares
Dress for Success
Habitat for Humanity
Special Olympics
Cystic Fibrosis Foundation
Make-a-Wish Foundation
WINGS (Women Initiating and Nurturing Growth through Scholarships)
Morgan Stanley Children's Hospital Fund